Thirdlane Connect is a tool for communications and team collaboration using Direct and Group Messaging, Voice and Video Calls, Conferencing, Screen Sharing, File Sharing, and CRM and application integration.
Thirdlane Connect is a private alternative to Slack and Microsoft Teams, with an added benefit of a fully integrated advanced phone system. If you've used Slack or Microsoft Teams in the past, you will feel comfortable using Thirdlane Connect.
Your team members can work remotely, and communicate securely from wherever they are, using whatever devices they choose - web browsers, iPhone, Android devices, or Windows, Linux and Mac desktops.
Here is how Thirdlane Connect looks like, running on a Mac desktop: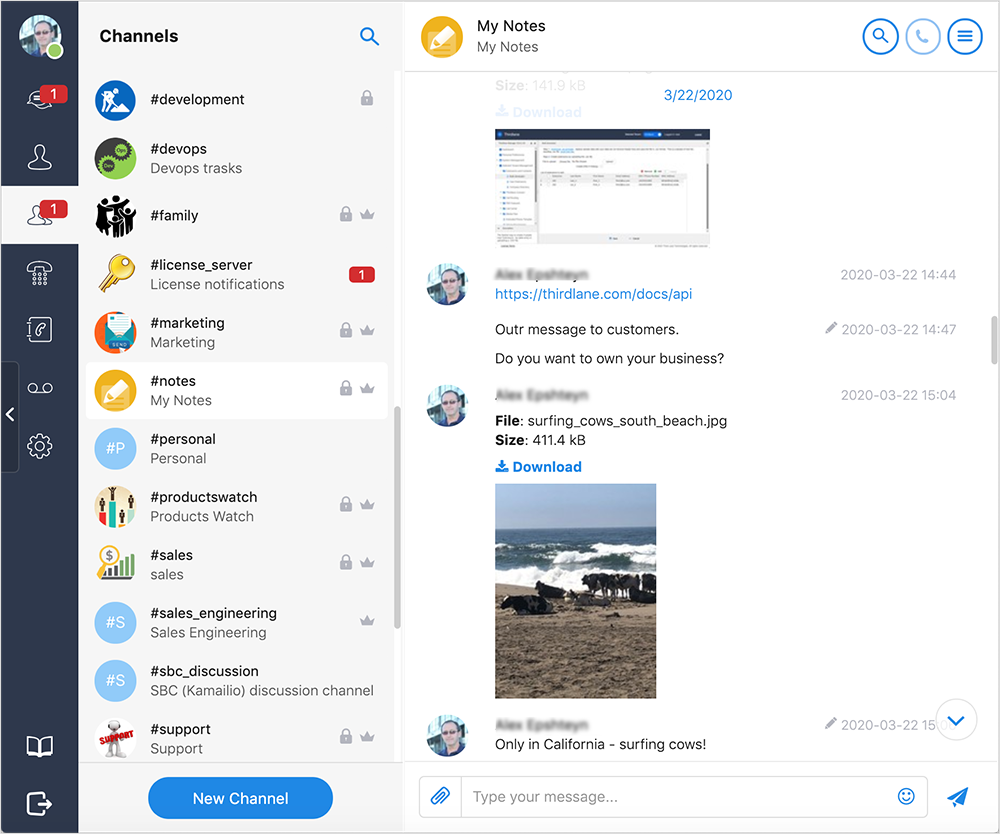 Thirdlane Connect User Interface
Picture below is showing the layout and functional areas of the Thirdlane Connect user interface. Note that the layout is the same for Thirdlane Connect running in browsers or on Windows, Mac, and Linux desktops.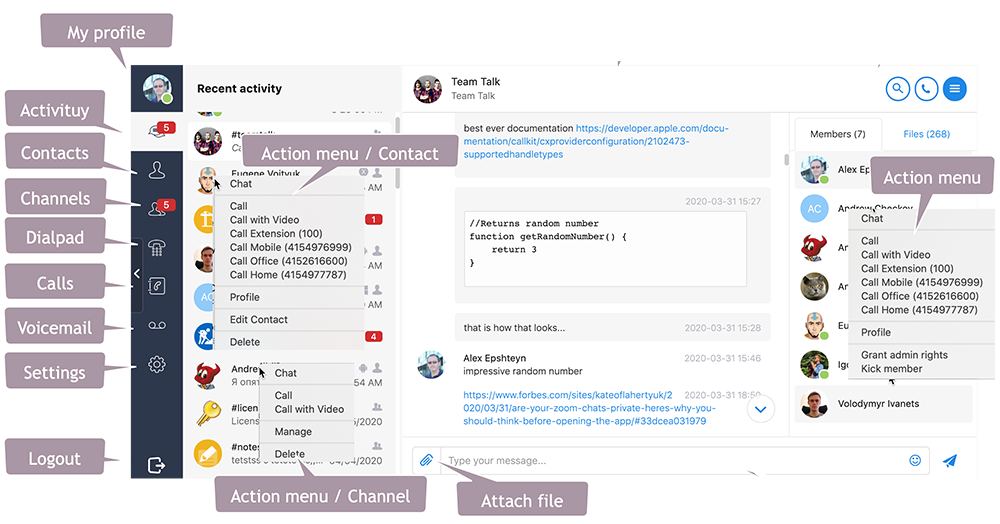 The picture shows multiple opened action menus, to illustrate that these menus are contextual, in reality you can open one action menu at a time.
Thirdlane Connect Features
With Thirdlane Connect you can:
This User Guide helps you to get started with Thirdlane Connect and explains its features and configuration options.
We hope, that with this knowledge, you will be able to organize your communications to reflect the specifics of your business, and make your team more productive.