Inbound SMS Routes allows you to assign SMS enabled phone numbers to users. Once the numbers are assigned, all the SMS messages sent to these numbers will be delivered to users via Thirdlane Connect.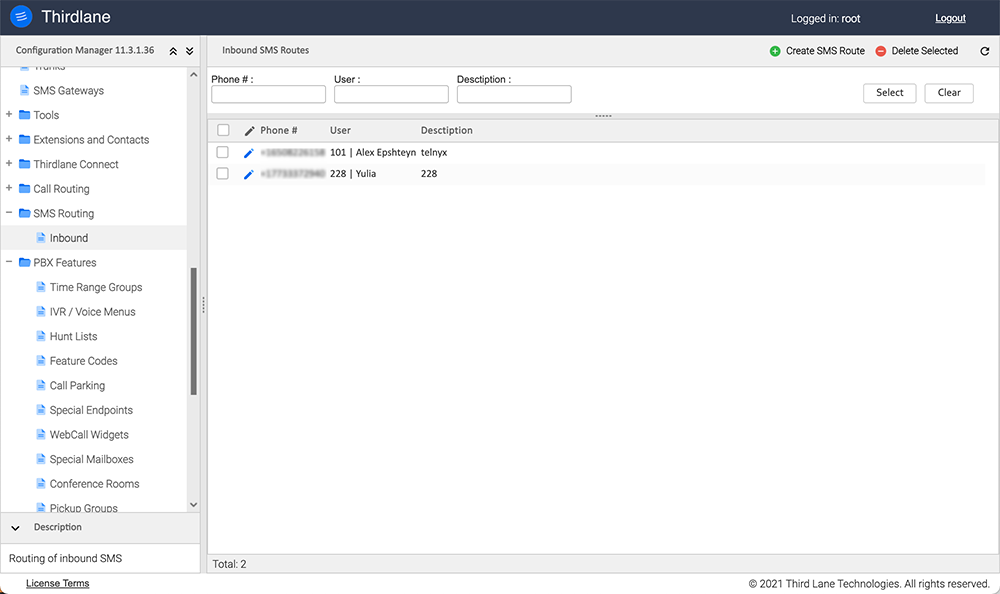 Note that the on the Phone Numbers screen, phone numbers with assigned Inbound SMS Routes have a checkbox next to them and can be edited, and phone numbers without a corresponding Inbound SMS Route do not have the checkbox and can be "assigned" when creating a new Inbound SMS Route.
Creating an Inbound SMS Route in Multi Tenant changes corresponding phone number's status to "Used In Inbound SMS Routes" and deleting an Inbound SMS Route removes this status.
Create/Edit Inbound SMS Route​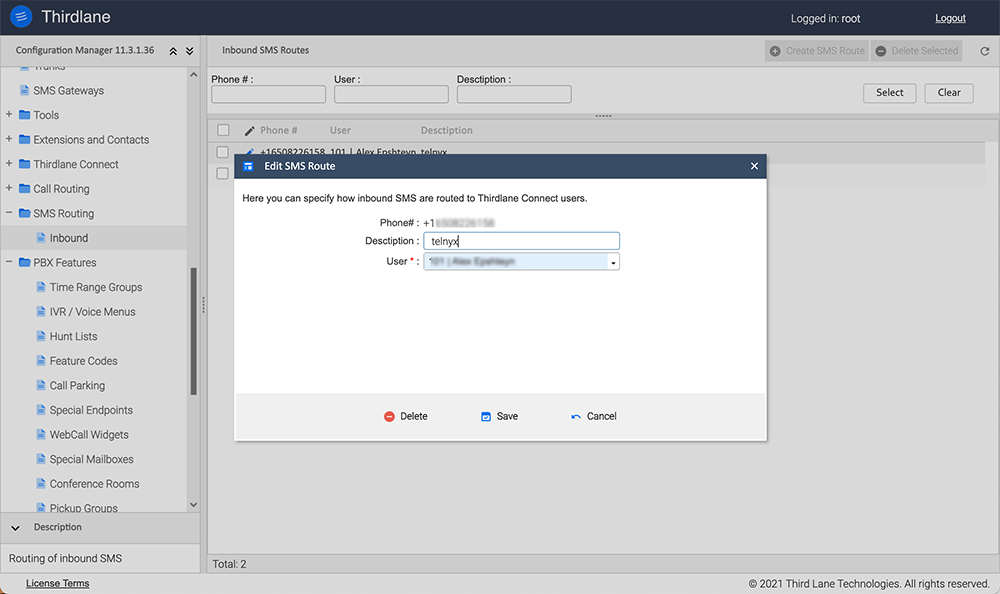 Phone#. Phone number (DID) that can be selected from a list of phone numbers assigned to the current tenant ( for Multi Tenant ) or a number or a pattern that can be entered directly for Thirdlane Business Phone System.
Description. Short description of this Inbound SMS Route.
User. User that will be associated with the selected number and will be able to receive SMS sent to this number, and send SMS using this number via Thirdlane Connect.