This section is designed to help with troubleshooting of issues related to users' settings and the status of their communication apps and devices. It shows user's settings (like Call Forwarding, Call Blocking, etc), the status of the devices in use, or the devices that users utilized earlier (phones, ATAs, or Thirdlane Connect instances). Not all the User settings data is shown by default, to see it click on ">>" button, which will show additional columns.
This screen also enables quick editing of User Extensions by clicking on
as well as changing Users' settings by masquerading as the selected user and opening User Portal by clicking
.
Note that while you can see the status of users belonging to all Tenants, you can edit User Extensions and go to User Portal only for the users of the currently Selected Tenant.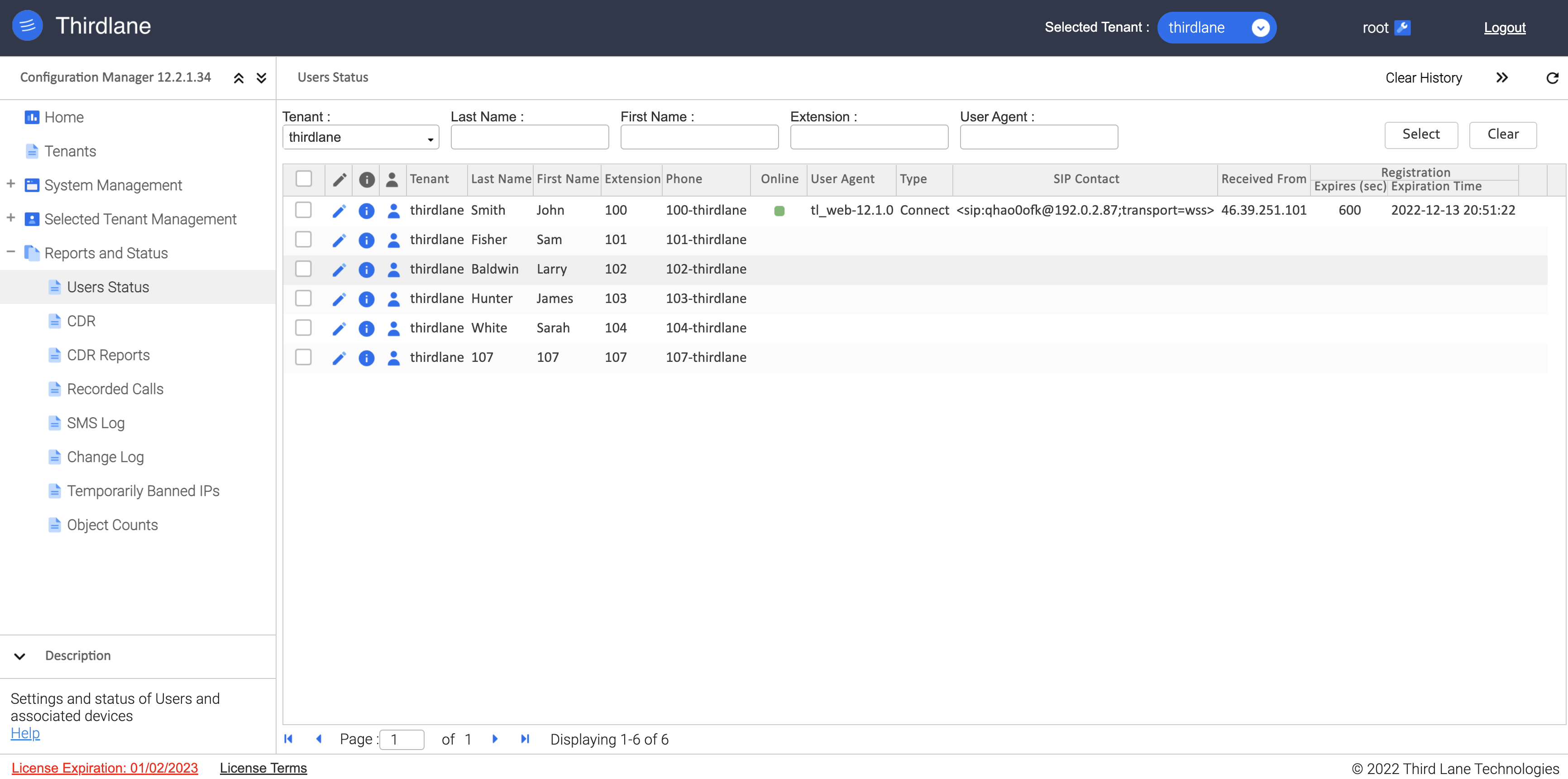 Clicking on
displays detailed information about user's devices, which also shows some historic information. This historic information can be deleted by selecting users and clicking "Clear History" button.