Here you can manage general settings for secure SIP identity specifications - STIR (Secure Telephony Identity Revisited) and SHAKEN (Signature-based Handling of Asserted information using toKENs) IETF extensions for SIP (RFC8224, RFC8588), known together as STIR/SHAKEN. You will also have to configure each trunk where you want to check and generate SIP Identity header.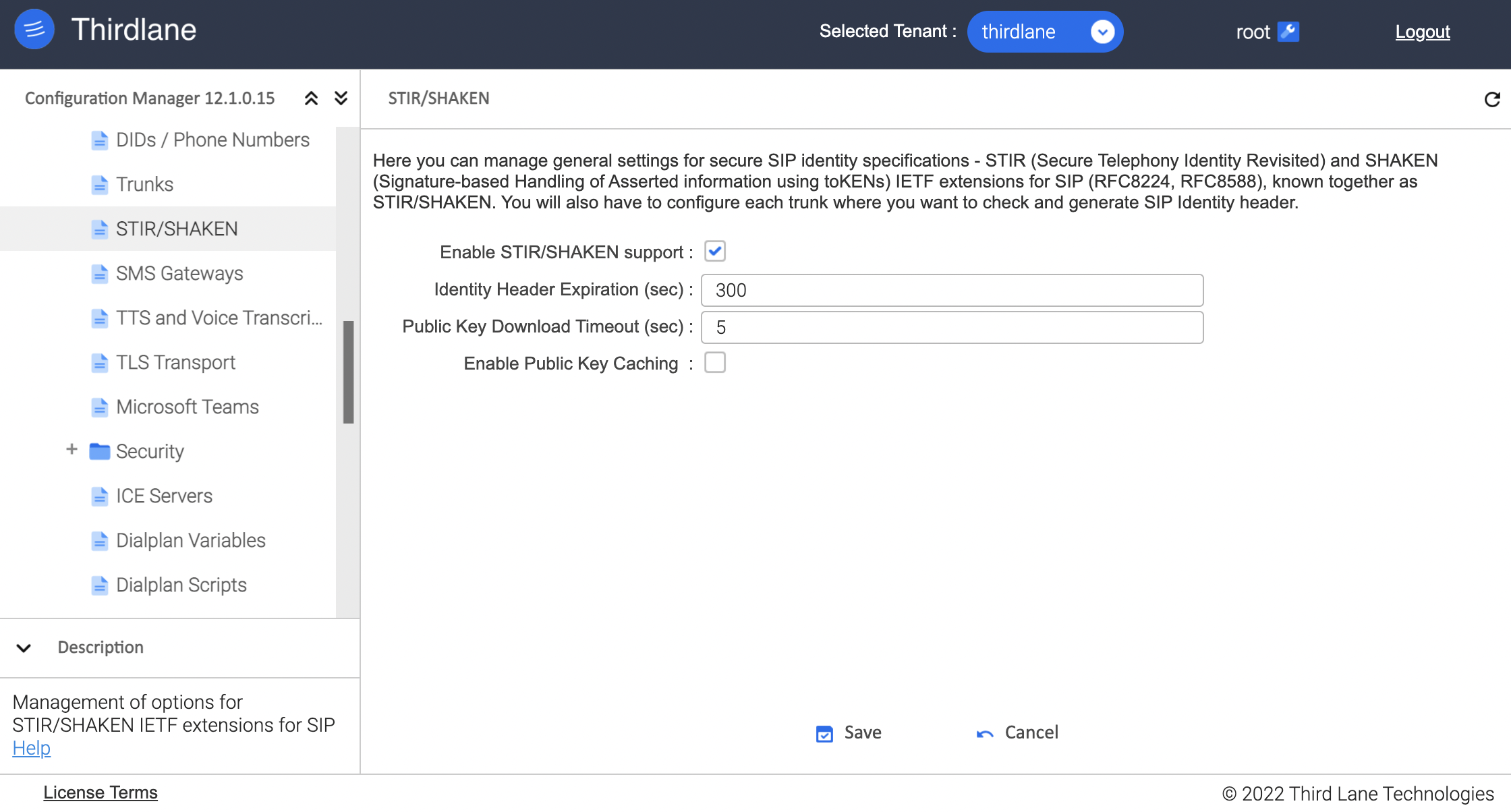 Enable STIR/SHAKEN support. Specify whether STIR/SHAKEN support should be enabled.
Identity Header Expiration (sec). Specify the time after which the Identity Header will expire.
Public Key Download Timeout (sec). Specify the maximum time the system will wait for Publik Key to be downloaded.
Enable Public Key Caching. Specify whether the downloaded key should be cached.