Configuration Manager is a web based GUI for Thirdlane Platform setup, administration, and day-to-day management.
There are two different versions of Configuration Manager:
Configuration Manager distributed with Thirdlane Business PBX, for managing a single organization
Multi Tenant Configuration Manager distributed with Thirdlane Multi Tenant, for managing multiple organizations on the same server or a group of servers
Multi Tenant Configuration Manager is typically used by MSPs, UCaaS providers, and organizations with multiple offices as it allows setting up multiple independent organizations (tenants) on the same Thirdlane installation.
Configuration Manager is simple and intuitive so it makes day-to-day PBX maintenance accessible to less technical users. It is also very configurable and enables service providers and customers to add advanced and unique features to satisfy the most demanding business requirements.
By design, Configuration Manager GUI for Multi Tenant and Business PBX is very similar. As an example of similarity of Thirdlane Business PBX and Thirdlane Multi Tenant web GUI, below are two screenshots that show System Preferences screen for Thirdlane Multi Tenant and Thirdlane Business PBX.
System Preferences in Thirdlane Multi Tenant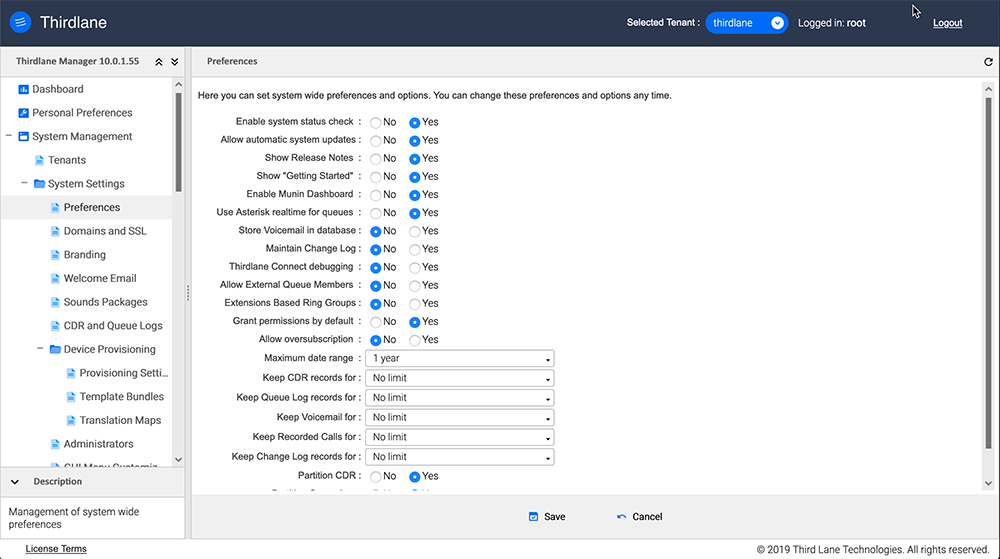 System Preferences in Thirdlane Business PBX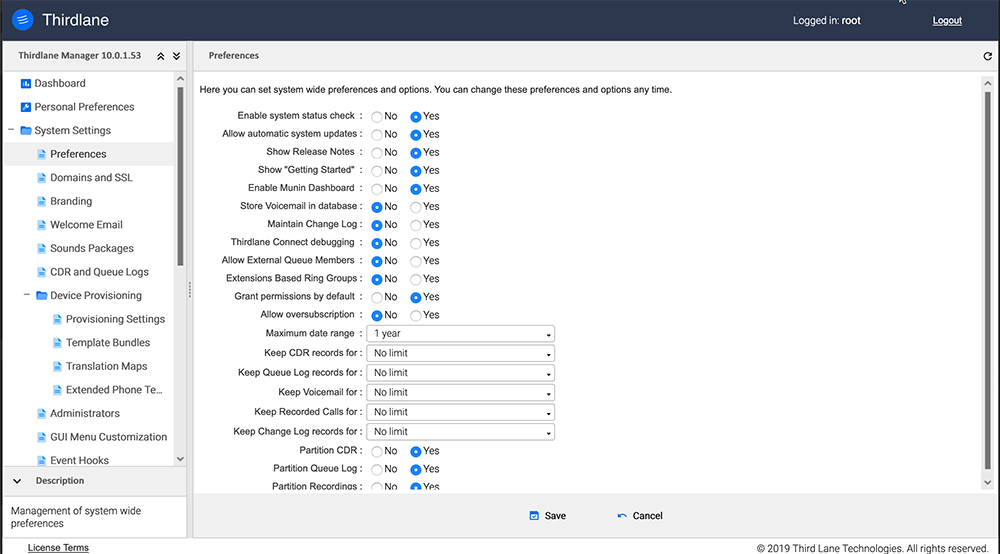 You may notice that except of the tenant selector at the top of the screen and differences in the menu on the left, the GUI is very similar. While other differences exist, the administrators who learn the Configuration Manager will be able to use it effectively for managing Thirdlane Business PBX, Thirdlane Multi Tenant and Thirdlane UC Cluster.