Here you can launch a web version of Thirdlane Connect. The login screen looks like this: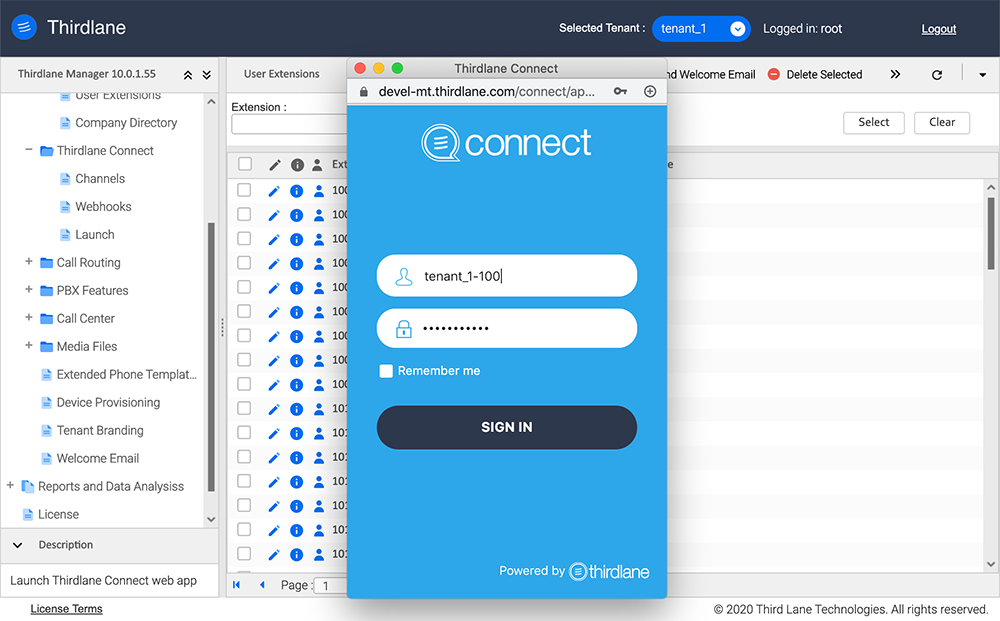 In order to login, you will have to use your Thirdlane Connect user name and password. Note that for User Extension owners, the user name and password for Thirdlane Connect will be the same as the user name and password for the User Portal. This information is included in the Welcome Email sent when the User Extension is created or any time later.
In Thirdlane Business PBX the user name for Thirdlane Connect is the same as extension, in Thirdlane Multi Tenant the extension must be prefixed by a tenant name. For example for a user with a User Extension 100 in tenant "thirdlane", the name will be thirdlane-100.