This section allows you to create reports providing Call Center Metrics helpful in analysis of your Call Center performance.
Call Center Reports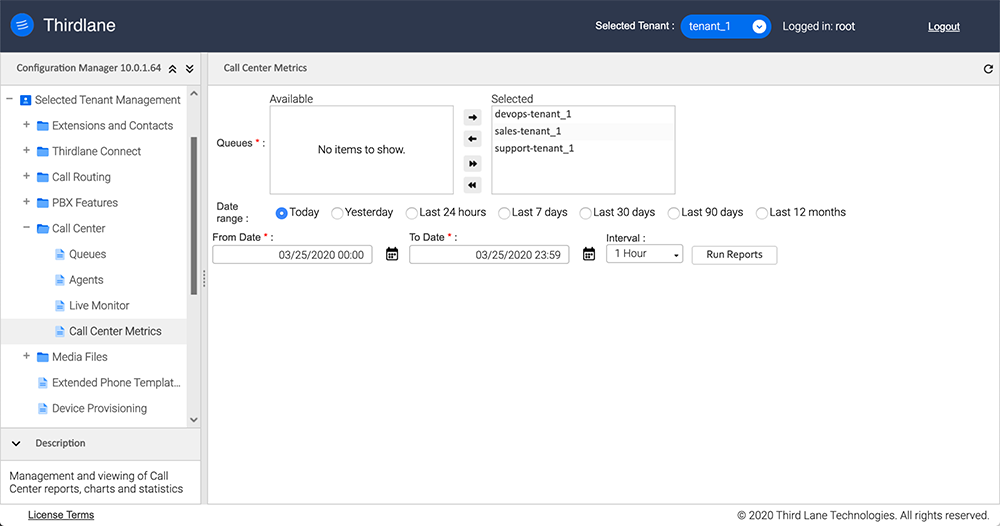 Here you can select the queues, time period, and reporting interval.
The following reports are produced:
Calls Summary
Calls By Agent
Service Level
Calls By Queue
Transfers
Calls Distribution
Calls per day of week
Calls per hour of day
Calls per day
Calls per week
Calls per month
You can export all the reports in PDF or CSV format.
Call Center Report Samples
Here are a few sample reports.
Calls by Agent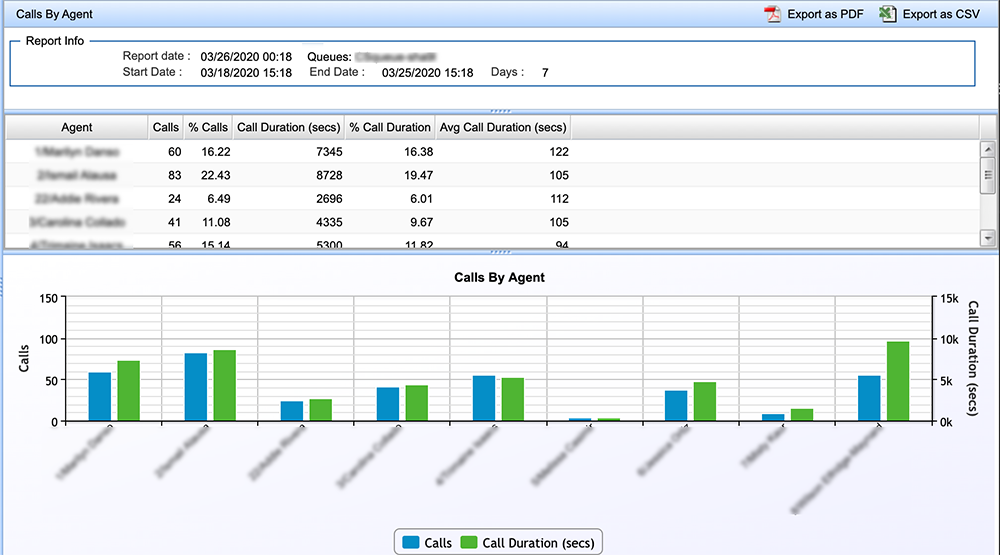 Calls Per Day Of Week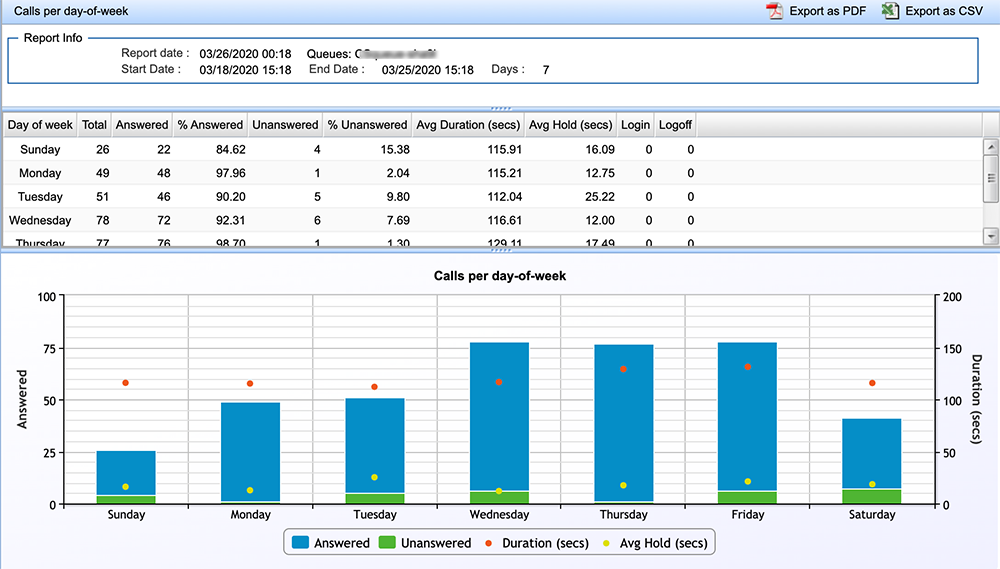 Calls Per Hour Of Day